First, let me apologize for the long delay in posting. A tragic event at my school combined with summer traveling and computer problems have taken precidence. But, I'm finally back with some exciting things. :)

Back in October (I know - I'm horrible with emails!), dreamerGIRL sent me a file with links to some online artwork. She took the time to find the historical paintings used in the cosprop.co.uk concept sketches! She also found a few paintings that look very similar to other Ever After costumes we don't have the concept sketches for.

Here's the concept art for Jacqueline's Green Brocade Gown.




And the paintings that dreamerGIRL found (from left to right):
Portrait of Maddalena Doni by Raffaello Sanzio
Portrait of a Woman Known as La Schiavona by Tiziano Vecellio
Lucretia by Lorenzo Lotto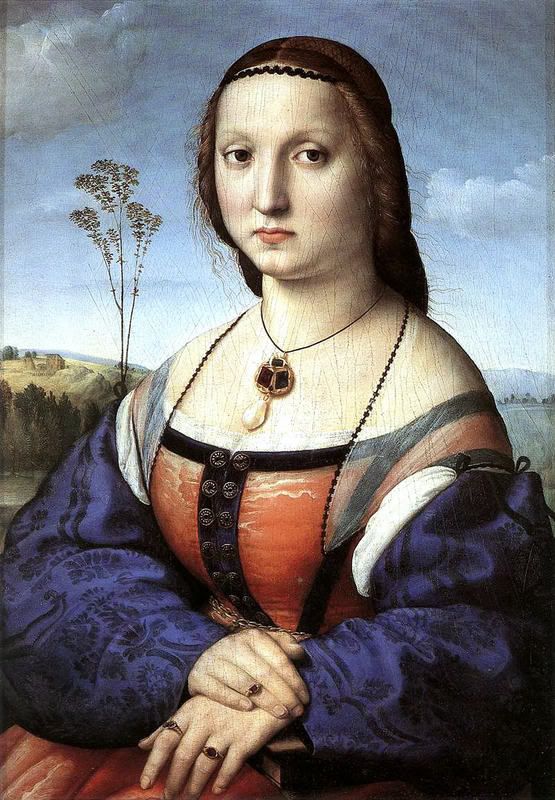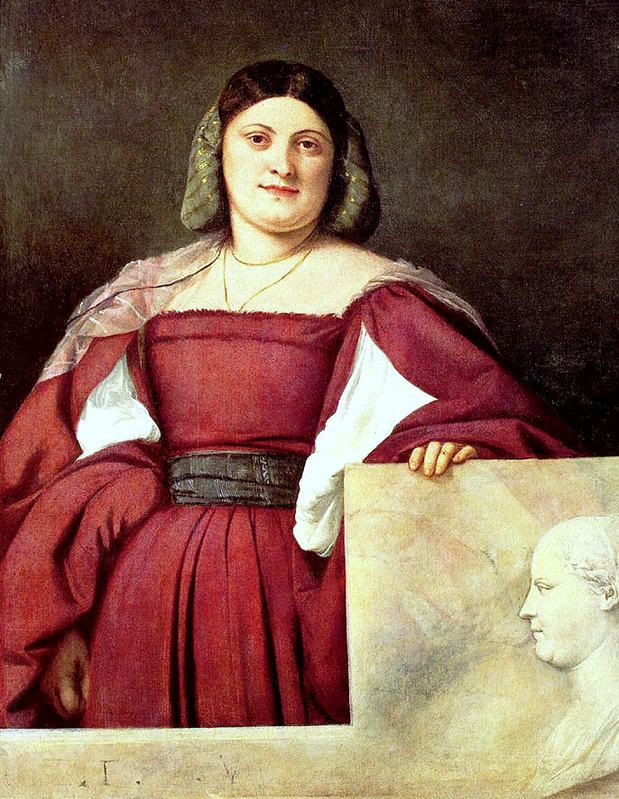 Here's the concept art for Danielle's Blue Library Gown.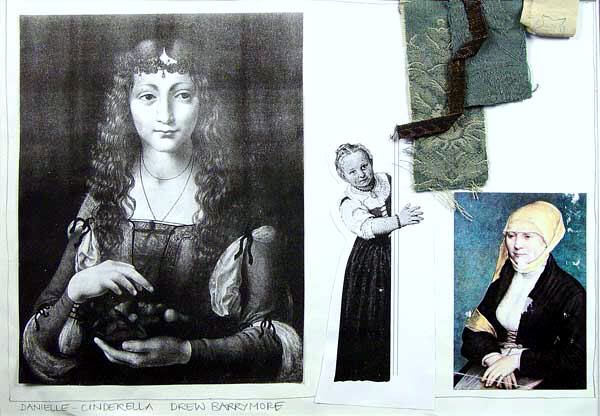 And the paintings (from left to right):
Ragazza con Ciliegie by Ambrogio de Predis
Portrait of Unknown Woman / The Artist's Wife by Hans Holbein the Younger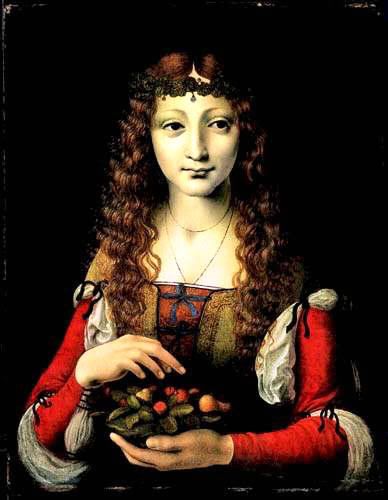 fieryredhead found a painting by Albrecht Durer with many similarities to Danielle's 'Just Breathe' Ball Gown (first picture, left). Here are two more that dreamerGIRL found by the same artist (second from left to right):

Sketch of a Venetian Woman by Albrecht Durer
Nuremberg and Venetian Women by Albrecht Durer (and detail)
Die Hl. Katharina by Albrecht Durer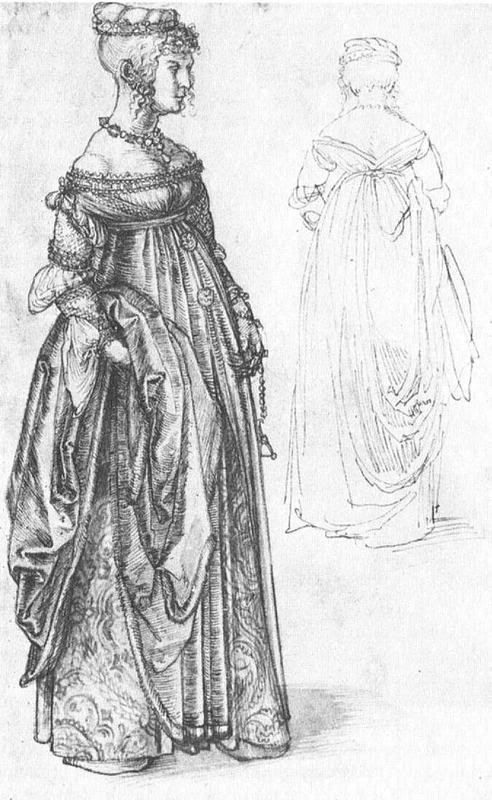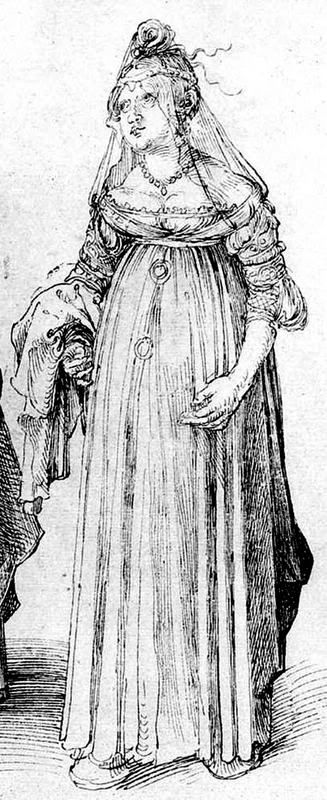 Here's a painting that is very similar to Danielle's Gold Court Dress:

Miracle of the Cross at the Bridge of St. Lorenzo by Gentile Bellini (and detail)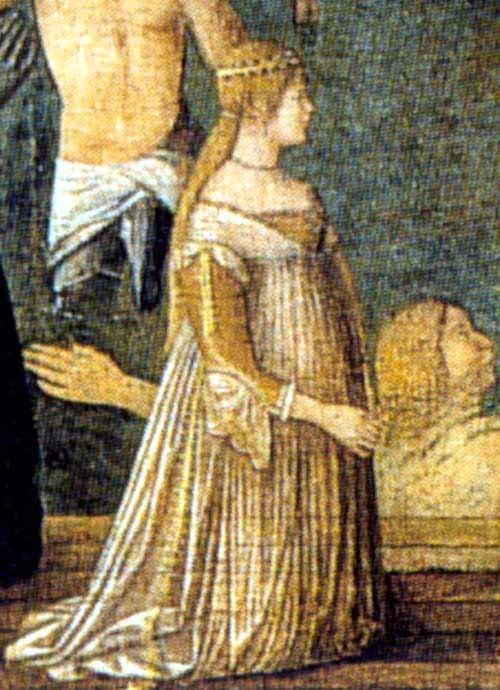 For the headdresses worn by Young Marguerite & Jacqueline:

Catherine of Aragon by Michel Sittow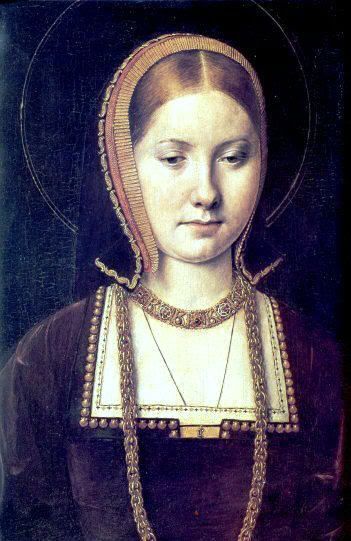 And of course, the paintings we already knew about:

Here's the concept art for Danielle's Princess Gown.




And the paintings (from left to right):

Visitation by Domenico Ghirlandaio (and detail)
Portrait of Giovanna Tornabuoni by Domenico Ghirlandaio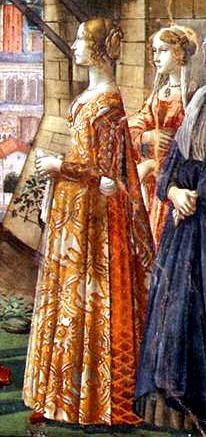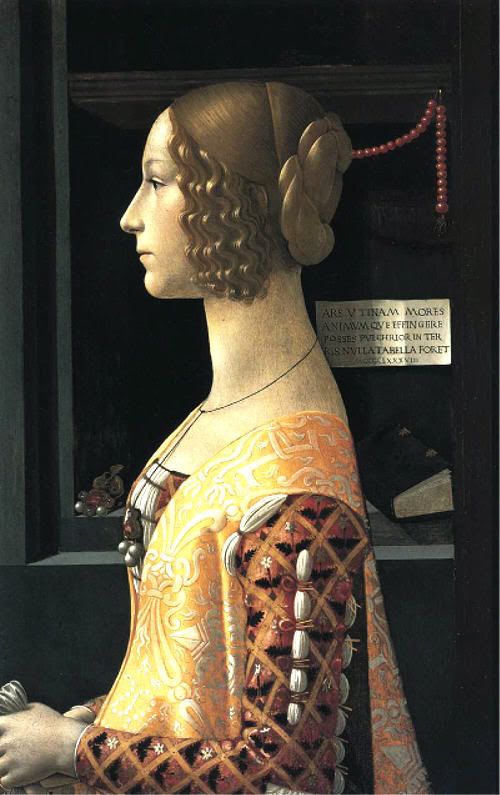 It's possible that the portrait was used as a study for the larger fresco.

For Danielle's Work Dress:

The Flower Picker by John William Waterhouse




And Marguerite's Pink Velvet Gown:

Portrait of Jeanne d'Aragon by Raffaello Sanzio




On a somewhat related tangent, Maggie has some great information on the painting by Leonardo DaVinci seen in the film (and my icon too!). You can find that [here].

Thanks again dreamerGIRL for sharing your research!